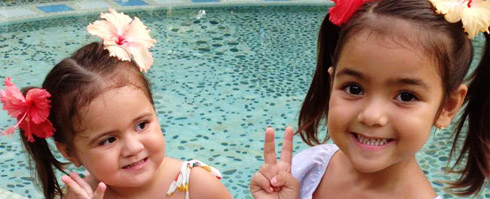 W E L C O M E
Planning an epic surf trip, and don't want to deal with the crowds or street hawkers of Bali Indonesia.

Then come to Cloud 9 Philippines and surf powerful, hollow reef waves of quality second to none and uncrowded. The local islanders are very laid back and friendly without trying to sell you something. Stay at Point 303 Surf Resort directly at the Cloud 9 wave. With reasonable to cheap rate accommodation built to a standard that will keep you comfortable without breaking the bank. The resort has all the facilities to give you a wonderful holiday including surfing boats, surfboard and bodyboard rentals, a fine restaurant of great acclaim and lots more.

Discover the delights awaiting you at Point 303 Surf Resort.
Point 303 Surf Resort is an island hideaway nestled in the lush greenery of Siargao, Philippines. This has delighted visitors from around the globe since the 1980′s with comfortable accommodations, breathtaking scenery and plentiful activities. Point 303 Surf Resort caters to vacationers of all ages and offers a variety of packages including meals and activities.
E V E N T S :
Siargao Cloud 9 Surfing Cup 2016 (Tentative)
Men's Qualifying Series #36 1,500 | Cloud 9 , Gen. Luna, Siargao Island
Sep 22 - 27, 2016
Siargao International Game-Fishing Tournament 2016
April 14-17, 2016 - Pilar, Siargao Island